Oliver's Fine Jewelry, Ltd.


Family owned with Family Values.

We specialize in customized and personalized jewelry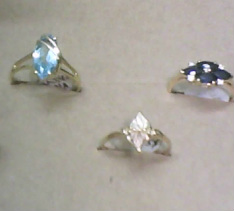 We have Jewelry made with:
10 to 18 Karat gold (in many colors: white, yellow, rose, green, etc)
Gold Filled and Gold Overlay
Sterling Silver (many styles also with Rhodium Plating)
Platinum
Titanium
Tungsten
Stainless Steel
...All created with genuine, created, or synthetic gems or beautifully styled without gems.

Copper, Bronze, Brass, Pewter, Leather and wood jewelry styles also available!


---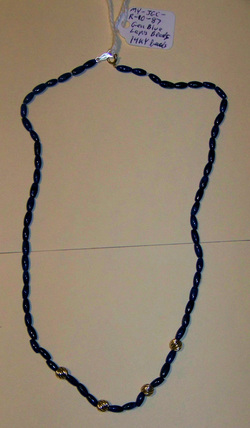 We create jewelry from your requests in the form of:
>Rings, Pendants, Chains, Bracelets, Pins, Charms, Slides, Necklaces and Strands
>Using Genuine, Created and Synthetic Gems


We carry and special order:
>Rings, Pendants, Chains, Bracelets, Pins, Charms, Slides, Necklaces and Strands
>Watches, Business Card holders, Money clips, Pocket Knives, Key Rings, Pens.
>Baby Rattles, Toe and Body Jewelry, CD Holders, Book Markers, Cigar Cases
>Whimsical Jewelry and Fantasy Jewelry styles also available.
>Genuine Gems: Diamonds, Alexandrite, Rubies, Sapphires, Topazes, Emeralds, Citrine, Morganite, etc.
>Synthetic Gems: Alexandrite, Emeralds, Rubies, Cat's Eye, Star Sapphires, etc.
>Simulated Gems: Every Birthstone color, and many more colors.
---


We have the PERFECT gift ideas and choices, in designs you appreciate, priced at the best value for you!

Excellent gifts for Mom's, Dad's, Children, Grandparents, Teachers, Sports and Sport Teams, Proms, Graduates, Confirmands and Confirmants, First Communions, Bar Mitzbahs, Bat Mitzbahs, Holidays, Friendships, Engagements, Wedding parties, Anniversaries, New Jobs, Promotions, Birthdays, and other milestones!



Items from less than $4.00 to as much as you want to spend. Cultured Fresh Water pearl necklaces from $197.10 for 16", 5.0 - 5.5 mm near round FWP necklace finished with 14KY clasp. Cultured Akoya Pearl necklaces up to 30", 7.5 - 8.0 mm grade AAA knotted pearls with 14KY clasp for $2,200.00 Matching Earring Studs also available.